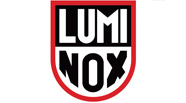 Luminox Watches
$60 OFF ANY LUMINOX OF YOUR CHOICE
We will price adjust your purchase at checkout
Swiss made Luminox watches are essential equipment of the US armed forces. Designed for rugged tactical and outdoor use, these watches have been the watch of choice for US Navy SEALs, stealth jet pilots, other elite forces and professional divers.
Luminox watches pack a unique combination of visibility, stealth, accuracy and durablity. With their Always Visible technology, time is continuously visible for up to 25 years. They are dependable in day and night missions in sea, air, on land, and now even in space!
We are an authorized dealer of Luminox watches-- all our watches come with a 2-year factory warranty. Explore our great collection of Luminox watches for sale today!