Buy and Sell
Pre-Owned Luxury Watches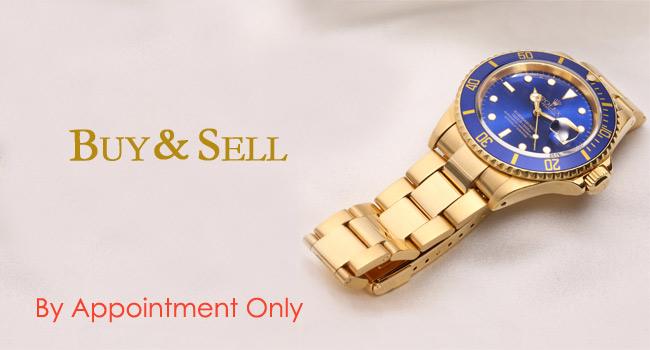 Buy and sell pre-owned luxury watches at Swiss Watch Company, Houston. We are Houston's leading buyer and seller of used luxury watches like Rolex, Omega, Cartier, Brietling, Tag Heuer, Patek Philippe, Panerai and Audemars Piguet.
When you sell to us, you can be sure that your watch will be handled professionally and appraised to the most fair market value. The process to sell your watch is quick and stress-free; you will be in and out in very little time.
With us, because we are a reseller, apart from selling your watch for immediate payment, you can also buy another watch from our great selection of certified pre-owned luxury watches. Call us for an appointment today: email us, call us at 713-877-8727 or visit our showroom. Please note that you will need your driver's license to sell.